A Writer's Journey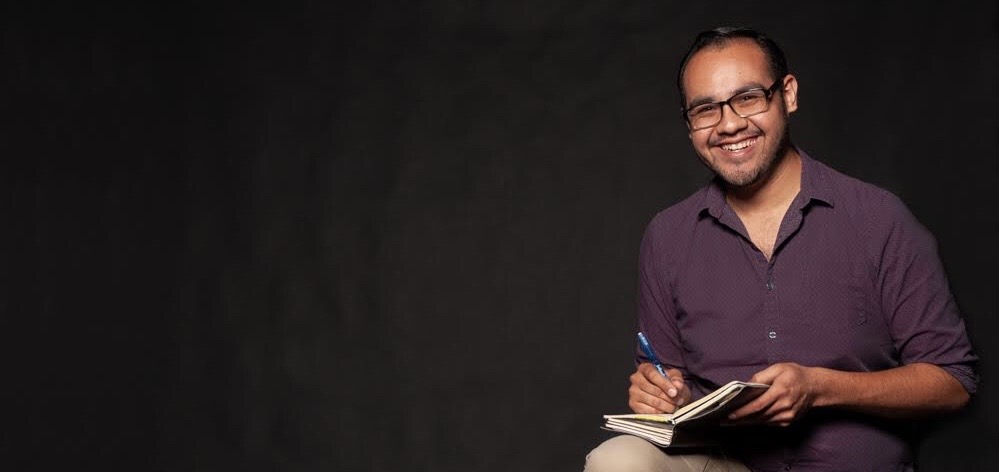 "Write what you know..." much scarier than it sounds. That's something most teachers and professors in college won't tell you. Before delving into the arts, I had always had a passion for writing. I would write out poems, song lyrics, and paragraphs of book ideas lost to the imagination. Where did they go? Back into my old computer drive, that's where.


This screenplay started as a novel, but became so much more after my first semester with Neil Weiss. Through his Stage and Screenwriting class, I was able to adapt my pages and paragraphs into a Motion Picture. In doing so, I found more of the story and what my artistic voice wanted to say. Once I began work on Emerging, I spent long hours revising (night and day) to bring the best elements of my story to light. The catch? Not much-- just your whole heart and soul onstage. To a live audience. No biggie.


Writing, above all else, is the bravest artform. It is where we as an audience truly see what's behind the curtain of another person's mind. Though I am no tragic poet, nor lamenting lyrisist, nor famous novelist, I do hope one day to write a story which culmniates in the truest form of my artistic intent: to write a story that will change my life.
Abel is currently finishing up his screenplay Cease Surrender.
Based on his late high school experiences, the story follows a shy gay teen's senior year as he faces his last chance at a love story.
︎︎︎︎︎︎︎︎︎︎︎︎︎︎︎︎
Emerging American Voices

Emerging American Voices is a workshop presentation which showcases original works by Citrus College students. Top studens from the Stage and Screenwriting course have the opportunity to have their work read in a staged reading by their fellow student artists. Chosen two times consecutively, Abel has had the opportunity to have his screenplay Cease Surrender participate in audience input and feedback, along with student and peer feedback sessions.